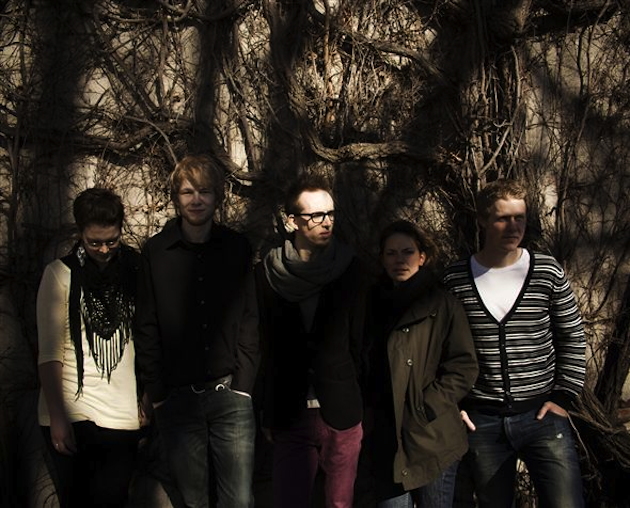 It's an unusual thing, is 'Glør', a new track from Norwegians Englestøv, who were nominated for NRK's Urørt prize. Presented in their native language, 'Glør' opens with Vangelis synth notes, builds quietly with a gently impassioned vocal and bass pads, before subtle drums work their way into proceedings, gradually combining toward a mid-track climax where the band breaks out into some 'Cloudbusting'-era Kate Bush-isms.
Good stuff, warrants repeat plays.
We'll post more from them as we approach the album release later this year, which, interestingly, will be accompanied by a novel written by Halvor Strand – Englestøv's main songwriter – telling the same story as the songs but from a different viewpoint.