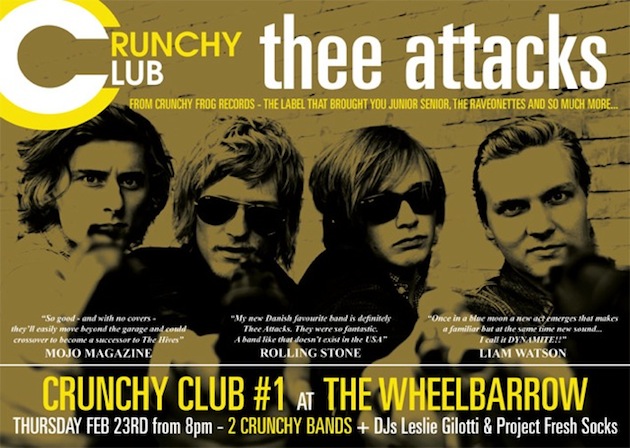 The Raveonettes, Heavy Trash, Junior Senior.. thank you very much Crunchy Frog Records of Denmark.
But what's next?
Well dear reader, this question comes at a good time, for Crunchy Frog are presenting the next generation of bands, for free, at The Wheelbarrow in Camden, as follows (with others to be revealed shortly):
23 February, Thee Attacks + Shiny Darkly
08 March, The Malpractice + Snake & Jets Amazing Bullit Band
04 April, Powersolo + Thee Attacks
Did we mention it was free?
We did.
We'll do it again though.
It's free.
Doors 7.00