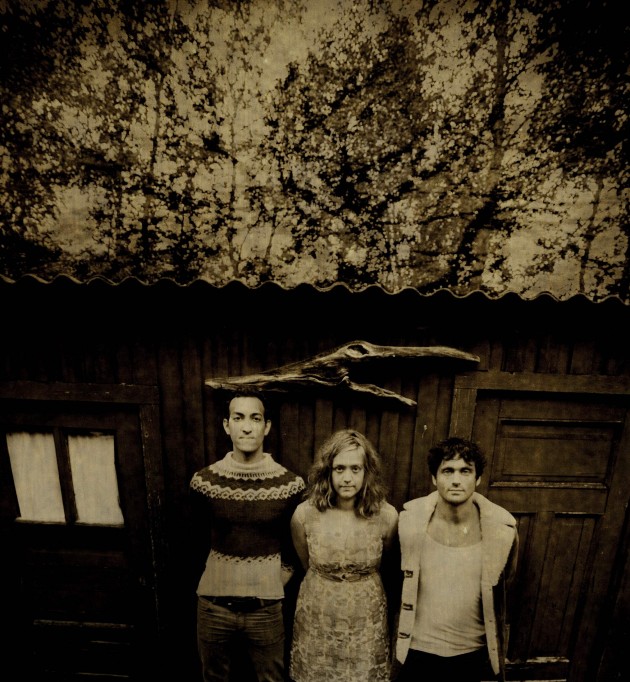 All We Are are a trio (two members are from the UK and one is from Norway – the factor which gave me the go-ahead to include them in our Nordic blog, making me one very happy person) whose presence at The Macbeth a few weeks ago turned a sleepy Sunday evening into a great discovery. With a truly head-turning sound, All We Are treated the audience to some beautiful songs including a soulfully subdued version of Chris Isaak's 'Wicked Game'.
The band combine an electric mixture of high vocals, deep pressure of bass and domineering drums which take centre stage, and with it they create something quite astounding. The threesome are so in tune and on stage they melodically solidify together in an ensemble of flowing energy and sound; a dynamism which is undoubtedly catching for all those watching. The folksy, psychedelic nature of their sound entwined with their evident and visible love for making music is enough to know that this is a band that should certainly go far.
Their second EP is due for release in April this year; make sure to check back here for info on upcoming gigs.