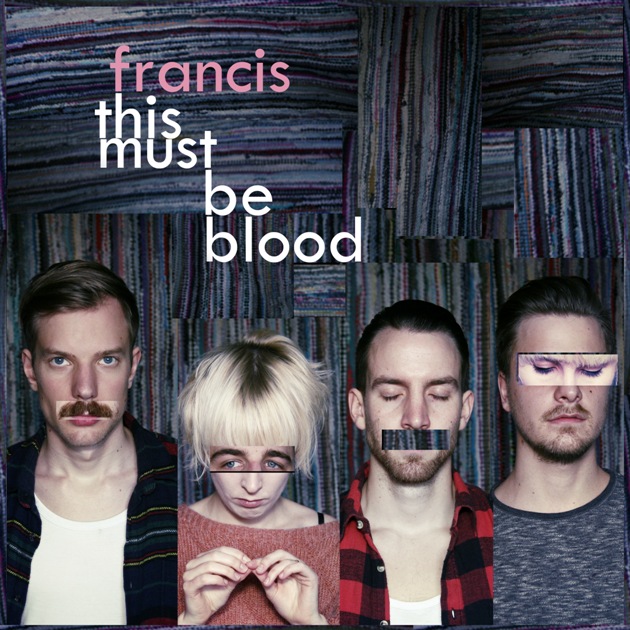 Francis shared 'Traktor', the first single from This Must Be Blood, back in December and since then it's been properly released, with a remix of the track by Simian Ghost as the b-side, and on Monday the full EP will be released via Strangers Candy/Playground. We've got a full stream of the EP available right now though, a couple of days in advance, so you can enjoy their wonderfully melancholic indie right now.
This Must Be Blood follows their debut album Lekomberg, We Were Kin which was released last summer, and they've certainly changed up the sound since then. This time it's poppier and more confident, leaving the more folksy tendencies of Lekomberg behind, although, in truth, it is hardly surprising that the sound has changed as most of Lekomberg was written years before its release.
Give This Must Be Blood a listen below, it's definitely worth your precious time, and Francis will be heading out on a short European tour next week so if you live in the neighborhood be sure to check them out (although, sadly, there's no UK dates included).
Francis tour dates:
02.29 – Stockholm, Sweden – Lilla Hotellbaren
03.02 – Gävle, Sweden – Kafé Vinyl (with Simian Ghost)
03.05 – Hamburg, Germany – Knust
03.06 – Dresden, Germany – Thalia Kino
03.07 – Berlin, Germany – Comet Club (with Tom Brosseau & Damien Jurado
03.08 – Offenbach, Germany – Hafen 2
03.09 – Deventer, Netherlands – Burgerweeshuis
03.10 – Antwerp, Belgium – Klappei
03.11 – Den Bosch, Netherlands – fabrIQ
03.12 – Amsterdam, Netherlands – Paradiso