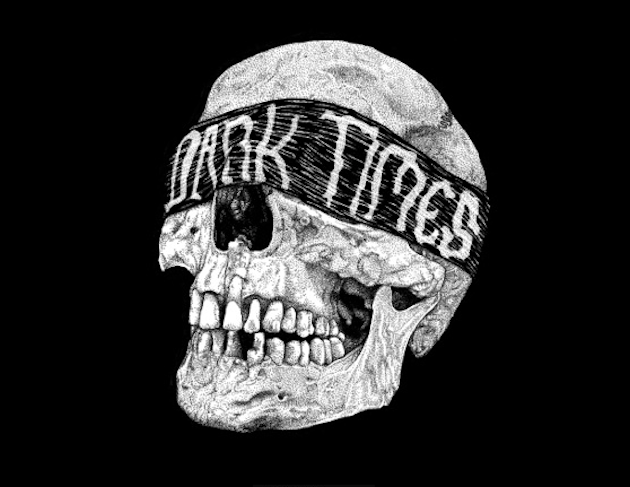 This oughta wake you up on a cold Tuesday morning.
"Like an old-school hardcore band fronted by PJ Harvey, circa 1992." – invisibleoranges.com
Coming out of Oslo in 2010, Dark Times released a tape on DIY-labels Ormeyngel (previous featured right here) and Sacred Tapes (US), and one of those songs was included on Fysisk Format's sampler "Bransjevelter #6". This release that we're talking about here, though, is a four-track 7″ on Sheep Chase Records and on the strength of it we'll definitely be checking them out at by:Larm in Oslo this year.
Oslo's Tiger Records count it among the best 7″ releases of 2011, saying; "The nowave/hardcore trio Dark Times' first 7" is noisy, monochrome rock with an intense cacophonic drive, recalling early Sonic Youth, Swans and hardcore bands like Void and Flipper."
And there's a dash of The Beastie Boys punk output in there too, for our money.
Listen to 'Distrust' below, preferably loudly.