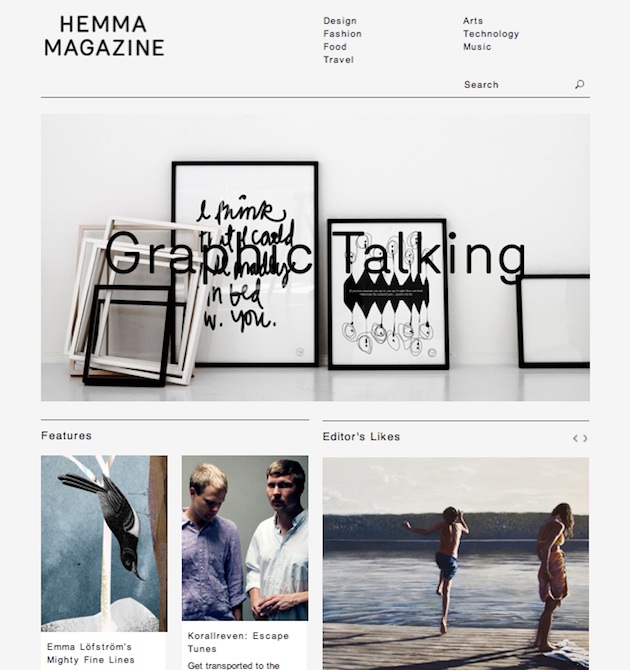 It's not a song, or a gig, an album or a video, but relax: it's Nordic.
Swedish in fact.
They say: "Hemma Magazine is the new digital magazine for the latest and best of Swedish design and style. With articles from the savviest writers in the business on everything from fashion to food and music to design, Hemma is the portal to one of the most talked-about and coolest nations in the world. Välkommen."
They cover art, music, technology, food, fashion, travel and design, and a cursory glance at their music pages reveals ex-Ja Ja Ja artist Niki & The Dove, plus Simian Ghost, Air France, and other good shit.
Välkommen indeed.