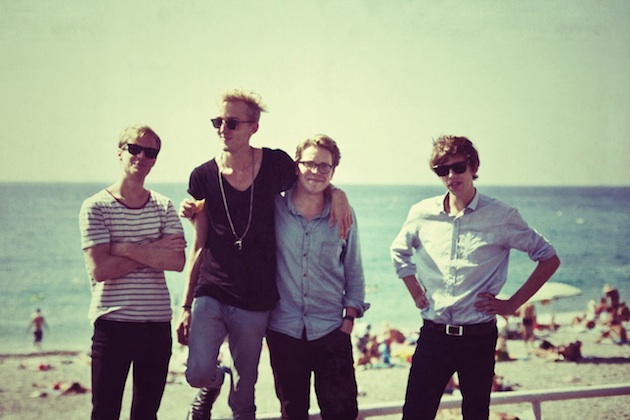 Ulige Numre, otherwise known as 'Odd Numbers' are a fresh, young and rapidly up-and-coming Danish quartet.
Following the release of their EP by Danish label Auditorium (not yet available in the UK) the band put out their debut single 'København' ('Copenhagen'). This vocally wistful, melodious and charmingly poetical tribute to their hometown has quickly become an online sensation, already creating a large following of devotees.
The band embark on their first tour of Denmark in the Spring, however if you're quick and also happen to live close to Helsingør, don't miss them tonight (25th November: 9pm) at Kulturværftet (Culture Yard) – get your ticket here.
Also, take a moment to enjoy the first single…