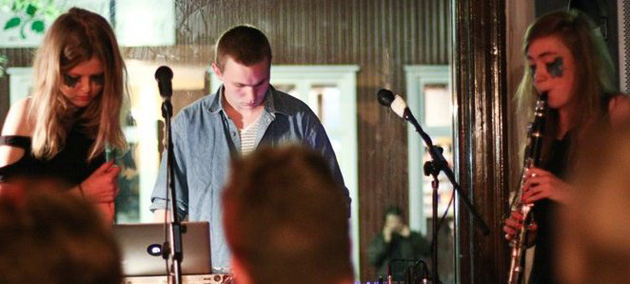 Reykjavik students Samaris are on a progressive roll this year after not only winning 'Icelandic Music Experiments' (Iceland's own Battle of the Bands), then continuing to perform at last month's Iceland Airwaves festival, but also their debut EP currently sits comfortably within the Top Ten spot on gogoyoko.
The three teenagers combine a mixture of pure Icelandic vocals, soothing clarinet and a low rhythm tempo to create a new form of ambient electronica, not previously explored in such a way. All one can wonder is if at such a young age Samaris are producing such respectable and experimental sounds, we can only await in anticipation what they will go on to achieve.
The band's debut EP Hljóma þú contains three original tracks followed by three remixes by the likes of DJ Arfi and Muted.
All tracks are creatively challenging and are, despite the pun, music to the ears; however the first single 'Hljóma þú' will have you clicking the repeat button for days.
Watch this space.