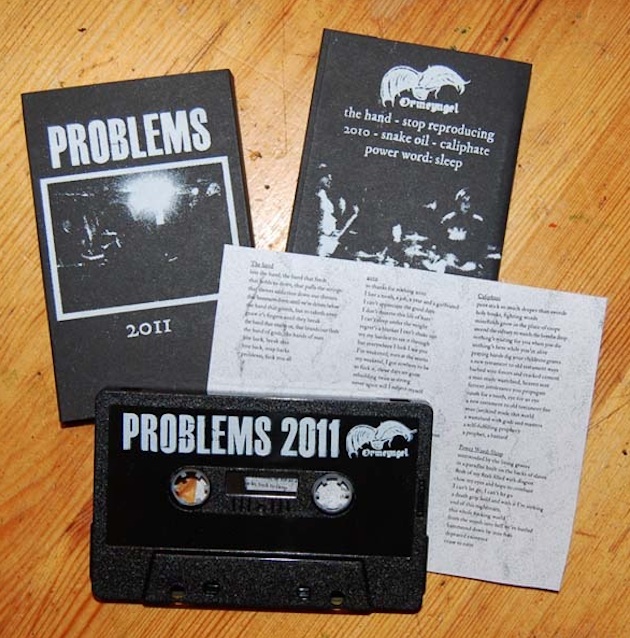 Now then, in case you were labouring under the illusion that it's all electro synth-pop and metal in the Nordic countries these days, we feel duty-bound to highlight some of their particularly fine hardcore, in the shape of Oslo's Problems, featuring members of Okkultokrati, Common Cause, Death is Not Glamorous and Evolve. Problems just released a seven track cassette on Ormeyngel Records (home to Dark Times, Haust, Okkultokrati, Drugged SS, Blackest Woods).
I suppose this would be a good time to tell you my story about bursting into tears after watching mathcore/tech-metal kids Manhattan Skyline at Øyafestivalen in 2008, but no.
I will save us all the embarrassment.
You can stream and buy 'The Hand' and Snake Oil' below…