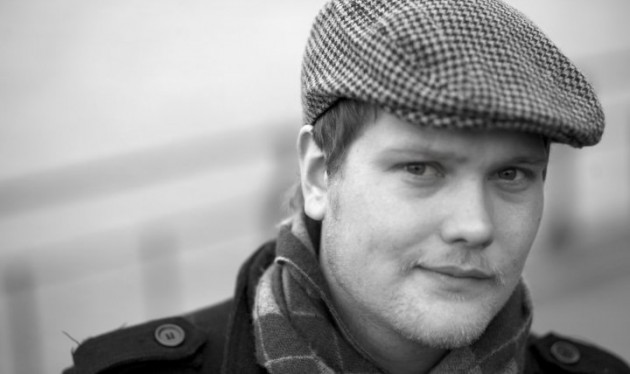 I'm probably wrong here, but to my knowledge, the last time a credible Danish act released a Christmas single was back in 1995. Any guesses as to what it was? No? Shame on you. It was Whigfield of course, with her incredibly [bad] take on Wham's 'Last Christmas'. God bless Whigfield. She was credible once, right? No? Ok then, moving on.
A favourite amongst the Ja Ja Ja collective is the work of Jonas Petersen, the brainbox behind the wonderful Hymns From Nineveh who quietly released one of the year's most overlooked albums with the self-titled debut. Petersen returns today with an absolute gem of a track in the shape of 'Anywhere With You' – his first single to be lifted off the forthcoming Christmas album Endurance in Christmas Time.
Lazy comparisons aside, there is a lot of Sufjan Stevens a-happening amongst 'Anywhere With You'. Its three and a half minutes delicately packed with strolling banjo, wistful vocals and token "oh oh oooohs". Sufjan stopped releasing his Christmas themed albums a few years back, Hymns is more than capable of taking on the mantle.
One for the fast approaching cold, dark nights whilst you're snuggled up beside the fire with the one you love sipping on some egg nog.
Order 'Anywhere With You' here via iTunes.