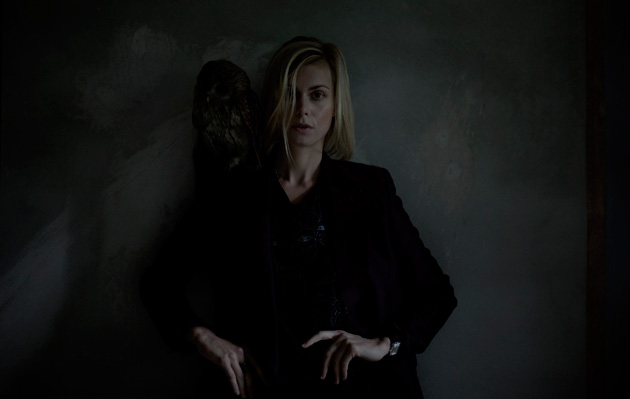 Lifted from The Night Visitor, the new release by Swedish chanteuse Anna Ternheim, comes a cover of the classic Pat McLaughlin track 'The Longer The Waiting (The Sweeter The Kiss)' – possibly the most beautiful thing we've had the pleasure of wrapping our ears around in some time.
Recorded in Nashville, Tennessee and featuring contributions from several stalwarts of the country music world, namely: Matt Sweeney (Johnny Cash, Cat Power, Dixie Chicks), Cowboy Jack Clement (Townes Van Zandt, Waylon Jennings), Will Oldham (Bonnie "Prince" Billy) and Dave Ferguson (Johnny Cash) – The Night Visitor is a restrained and intimate collection of songs by an artist who, prior to the recording of the album, was suffering great creative drought.
With producer and guitarist Matt Sweeney in tow, Ternheim fled her native Sweden to the warmer climes of Nashville to lay down the tracks that would make up The Night Visitor. An album filled with gems, 'The Longer The Waiting (The Sweeter The Kiss)' may well be the highlight. Anna's crystaline tones set against the sombre gruffness of Dave Ferguson creates four minutes of heartwrenching longing; the two vocals intertwining with a yearning so effective, you almost forget to breath throughout the tracks duration.
The Night Visitor  – Ternheim's fourth long-player – is out now in Scandinavia and, if the following track manages to hit you where it hurts, the rest of the record is sure to do the same. One for the forthcoming late nights.
Anna Ternheim – The Longer The Waiting (The Sweeter The Kiss)