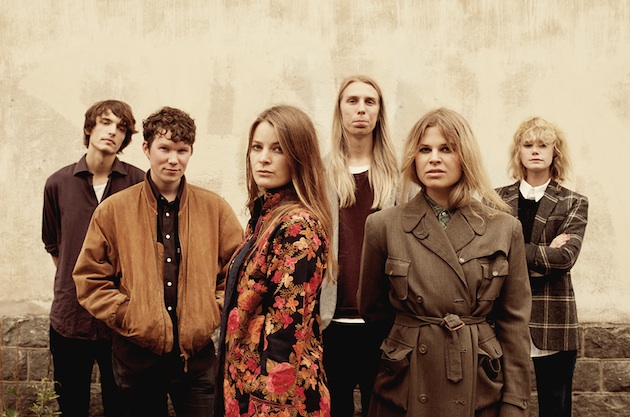 We are pleased to announce the inaugural London show of Sweden's Caviare Days – whose core is comprised of sisters Lina and Maja – on 28th November 2011 at Club Fandango at The Bull & Gate, and present to you a single – 'The Awakening' – so you can see why we're so pleased (we appreciate wonderful folk/psychedelic blends of MGMT, Mamas and the Papas, Soundtrack Of Our Lives and Bat For Lashes).
We're also going to give you the chance to win a pair of tickets to the show and all you have to do is tell us which foodstuff you'd name your band after, either via email or in the comments box that'll appear when you click this link (assuming you're reading this on jajajamusic.com). We'll pull the name out of an electronic hat soon enough and notify the winner. You can imagine that those answers which amuse us have a better chance of winning.
The losers will be left to blow in the online wind.
'The Awakening' will be release digitally and as 7″ in Scandinavia on 21st November, with the album following in the dawn of 2012, produced and recorded in Stockholm by Mats Bjorke of Mando Diao, mixed in New York by Jorge Elbrecht of The Violens and mastered at Abbey Road in London by Frankie Arkwright.