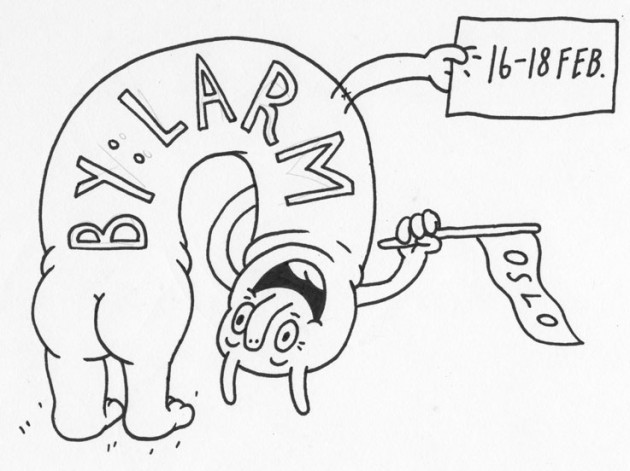 Nearly forty artists have now been announced for the 2012 edition of Norway's premier music industry festival by:Larm which is due to take place between the 16-18 February of next year. The Ja Ja Ja team will be over there in force and looking forward to taking in some of the finest new Nordic talent from the past (and forthcoming) 12 months.
Confirmed to play so far are (in alphabetical order):
Alfred Hall
Andrea Dahle
Astaroth
AutoLaser
The Avalanche
Beaten To Death
Bendik
Bloksberg
Carl Louis & Martin Danielle
Charlotte Thorstvedt
Dark Times
Emilio
Envy
Execration
Hedvig Mollestad Trio
I am Sound
I Got You On Tape
Jabba The Butt
Jonas V
Kaveh
Korallreven
Lemaître
Machine Birds
Maribel
Masquer
MEGAFON
Mikhael Paskalev
Møster!
Pirate Love
Prinspolo
Sandra Kolstad
Sirkus Eliassen
Sisi
Soup
SynKoke
Vestindien
Tickets are on sale now via the official by:Larm website along with all the information you could possibly need. It's also worthwhile checking out each individual artist profile for an audio / visual example of what you can expect.