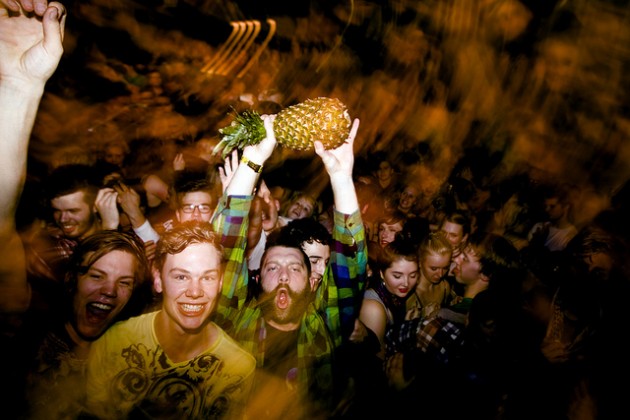 This morning organisers of Iceland Airwaves announced that the festival has sold out. This is the earliest that this has happened in Iceland Airwaves history.
Over 80 artist have also been addded to the line-up: Mugison, Sinéad O'Connor (IE), James Murphy DJ set (US), Dikta, Iceage (DK), Mr. Silla, Blaz Roca, Raised Among Wolves (DK), Adda, Beatmakin Troopa, Biggibix, Bix, Bypass, Captain Fufanu, Caterpillarmen, Cheek Mountain Thief, Dimma, DJ AnDre, Dream Central Station, Elín Ey, Emmsjé Gauti, Fist Fokkers, Fu-Kaisha, Gang Related, Gnúsi & Amabadama, Guðrið Hansdóttir (FO), Hamferð (FO), Hazar, Helgi Jónsson, Helgi Valur and the Shemales, Hellvar, Hermigervill, IKEA SATAN, Jafet Melge, Jón Jónsson, Jungle Fiction, Kiriyama Family, Krummi, Leaves, Legend, Leif Vollebekk (CA), Ljósvaki, Lockerbie, Mammút, Markús and the Diverion Sessions, Mimas (DK), Momentum, Muck, Mukkaló, Musik Zoo, Muted, Natasha Fox (US), Nóra, Ojba Rasta, Orphic Oxtra, Our Lives, Panoramix, Pétur Ben og Eberg, PLX, Pornopop, Q4U, Quadruplos, Rabbi Bananas, Rafgashaus, Skorpulifur, Skurken, Song for Wendy (DK), Spacevestite, Stereo Hypnosis, Súr, Svavar Knútur, The Dandelion Seeds, The Way Down, The Wicked Strangers , Thulebasen (DK), Trouble , Úlfur Úlfur, Vigri , We Made God, Yagya, Ylja, Þórunn Antónía and Æla.
For a full list of artists announced go here. The full line-up and programme will be made available in the middle of September.
Photo credit: Sigurður Ástgeirsson