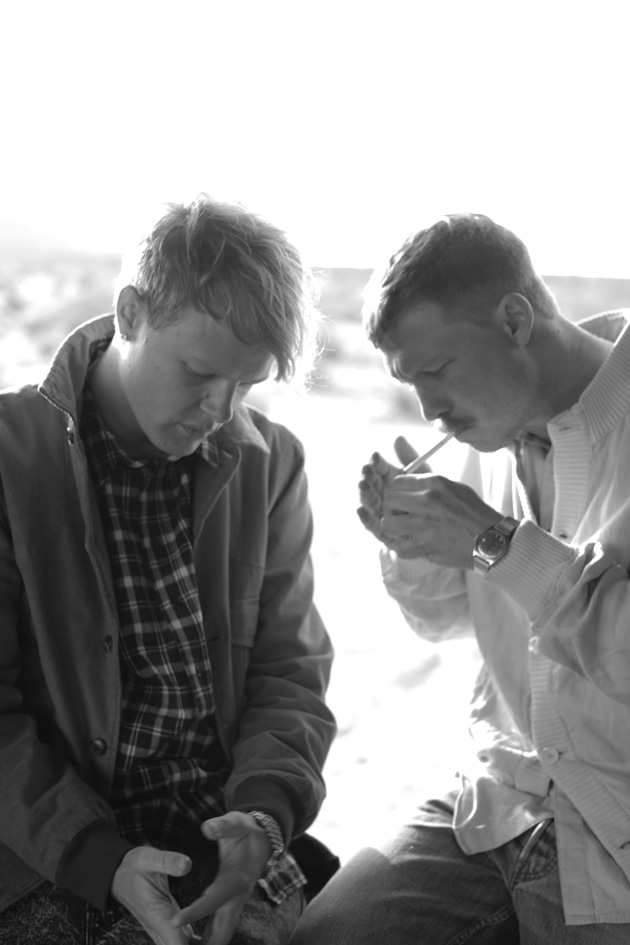 To the untrained eye Acéphale duo Korallreven may look like Rhod Gilbert and Mr Hudson have teamed up for an unlikely collaboration, but avid readers and any well-informed Scandiphile will know that these pair of Swedes are actually putting out some of most free-flowing electronica at the moment.
Following the success of singles 'Loved-Up', 'The Truest Faith' and 'Honey Mine' comes the announcement of their much-anticipated debut album, the succinctly named An Album By Korallreven, which features guest appearances from Julianna Barwick and Taken By Trees' Victoria Bergsman.
That's not all, over at our brothers-in-arms site TLOBF you can hear the duo's third mixtape to date 'A Dream Within A Dream' (and yes, there are some Inception soundbites), as they take apart and reassemble some of their favourite tunes of the past twelve months. There's a remix of none other than the fallen pop princess Britney Spears just a few tracks in, a take on The Velvet Underground, and by a whole host of new reworkings.