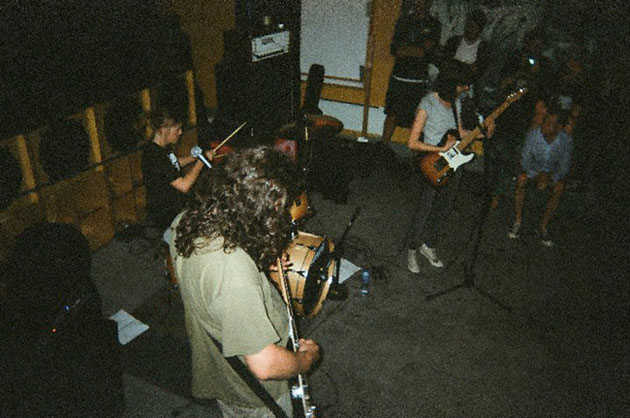 Earlier this year Oslo's noisy three-piece Dark Times released a free five-track EP which was as much a mission statement of intent than anything else. It cracked a trebly and raw take on making a riotous racket in little under a quarter of an hour.
Yesterday they unveiled a new track, 'Distrust', which will be released through Sheep Chase Records on a forthcoming 7″. Unsurprisingly it is much more of the same, crunchy, snarling, no-nonsense rock. All hail the riff. Listen to it here and listen to it loud, via their BandCamp.
The band play Bergen's Kvarteret on August 20.