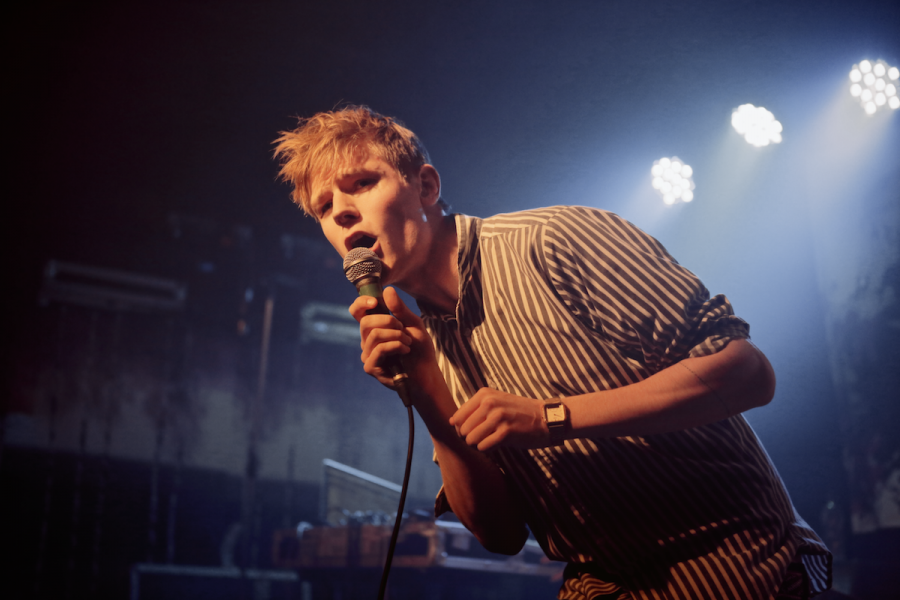 Photo by Sara Amroussi-Gilissen
Fufanu played their first ever London show at the Ja Ja Ja Festival, we met up and got to know the Reykjavík three piece band better!
You may have already come across Captain Fufanu – a techno duo from Iceland's capital who have been working, touring and music-making since 2009. The two piece has now expanded into a three piece with the addition of drummer Frosti Gnarr, and the line up change has led the collective down a completely new musical path. As such, the band now operate under the name Fufanu and latest single 'Circus Life' presents an enticing first glimpse of what this new set-up has in store!
Fufanu – made up of Kaktus Einarsson, Guðlaugur Einarsson and Frosti Gnarr – flew over to the UK to perform at The Lexington as part of the Ja Ja Ja Festival 2014. They appeared alongside the likes of Norway's Rytmeklubben and Nils Bech, Denmark's Blaue Blume and Finland's Noah Kin, and then just days later, they took to the stage of the Royal Albert Hall in support of legendary Blur frontman Damon Albarn! And the band was also picked as one of the '10 Bands you Need To Know' by American super-magazine Rolling Stone in 2014 – so we highly recommend that you tune in to this unmissable three piece sooner, rather than later…
Fufanu performed at the Ja Ja Ja Festival on Friday 15th November, The Lexington, London

News
1
2
3
…
5
Next »