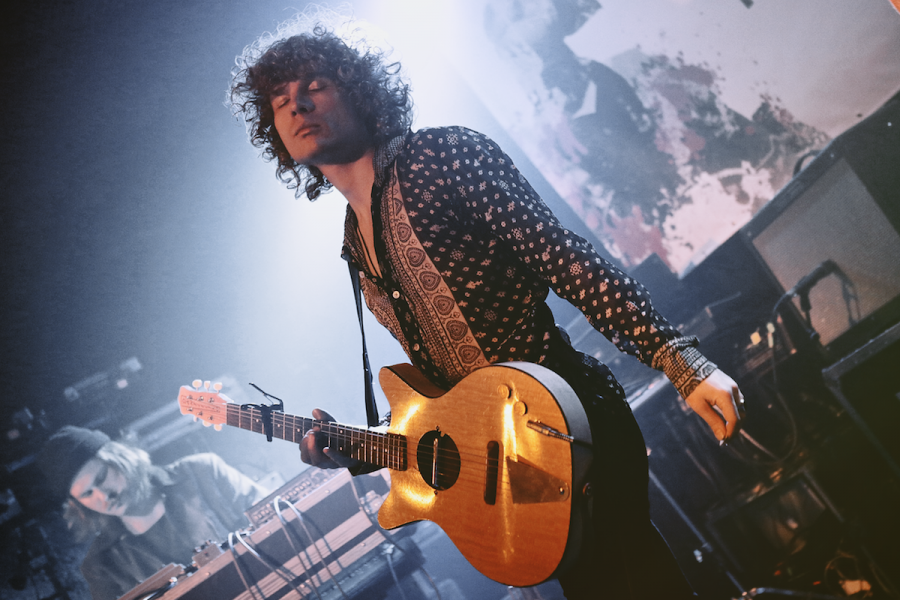 Photo by Sara Amroussi-Gilissen
During the Ja Ja Ja Festival, Finland's Death Hawks took to a British stage for the second time in history!
Death Hawks is the result of a process where Teemu Markkula sat down to create some music on his own in 2010, but when the time came to put it all into action and to play it live, he realised what he created was meant to be presented by a band – as a band. And so, the psychedelic rock outfit was born. Death Hawks have been critically acclaimed for not falling face down into the muddy marsh of numerous retro bands, despite taking their influences from and being compared to The Doors, old blues bands and the krautrock scene.
In 2012 the band released their debut album called Death & Decay and continued in 2013 with a self-titled release, featuring the track 'Cain Go Home'. Death Hawk's psychedelic but still focused groove is a success story that is resonating far and wide, which they also proved at the Ja Ja Ja Festival!!
Death Hawks performed at the Ja Ja Ja Festival on Thursday 14th November, The Lexington, London

News
1
2
Next »