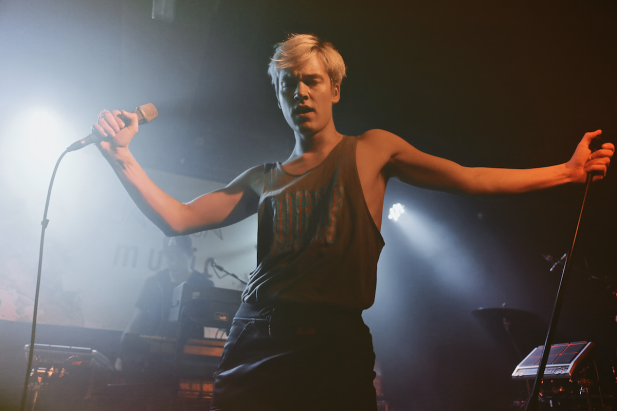 Photo by Sara Amroussi-Gilissen
Denmark's Asbjørn is an unstoppable force of nature – a powerful performer, a masterful songwriter and a thoroughly energetic creative force.
Having seen the drip release of a number of videos from the Århus native, where music meets visuals in a project labeled the 'Pseudo Visions' series. Each of the releases has caught and presented a different facet of Asbjørn's artistic personality, so watch the entire series now by clicking here.
Having taken his hypnotic, beat-led performances to stages throughout Denmark and Germany over the past year, we were thrilled that Asbjørn made his debut UK appearance at the Ja Ja Ja Festival! Also tune in to a specially made mixtape from Asbjørn here!
Asbjørn performed at the Ja Ja Ja Festival on Thursday 14th November, The Lexington, London

News
1
2
3
Next »