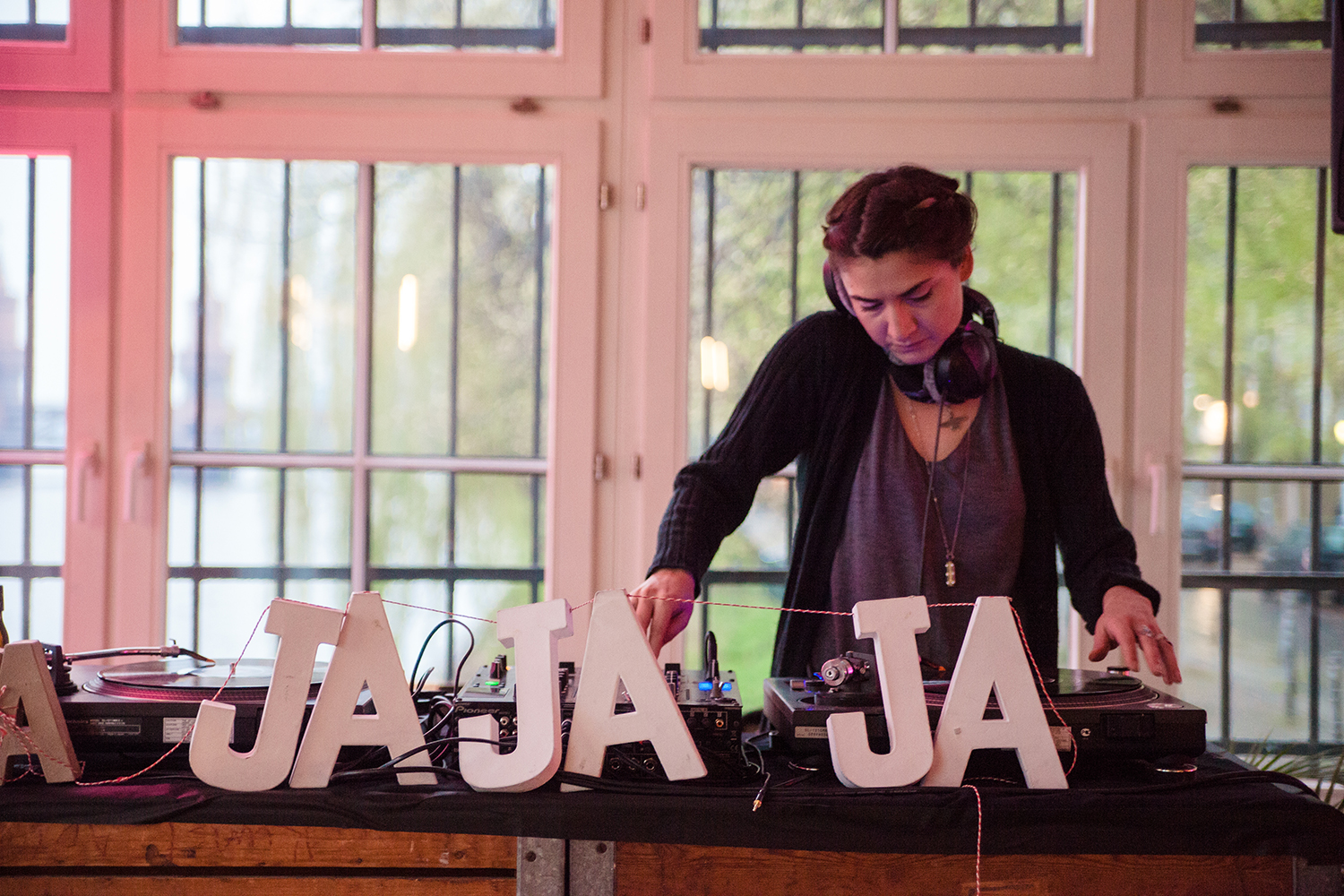 DJ Kivi – Photo by Úlfar Loga
Ja Ja Ja once again took up residency at a sold-out FluxBau in April, with three fantastic Nordic artists joining us to perform. Norway's Sandra Kolstad, Mikko Joensuu of Finland and Icelandic trio aYia were the artists delivering blistering performances on the evening, with warm up and inter-set tunes provided by Finland's very own DJ Kivi. Photographer Úlfar Loga captured events as they unfolded, so check out our gallery below to see what went on!
Ja Ja Ja will be back in Berlin in May, and as always, our Ja Ja Ja members will be the first to hear news of the show! So why not sign up as a Ja Ja Ja member (for free!) to access exclusive competitions, tickets offers, Ja Ja Ja merch and other goodies!